Foundations of A.I. in Machine Translation
DATES: October 12th, 2023 - November 2nd, 2023
DURATION: 4-week course (1hr session, once per week)
*All dates must be attended to receive certification

COST: Free
FORMAT: Live and On-Demand
Our annual certification course is back!
Demystify machine translation, learn how to practically - and successfully - implement it into your organization, and level up your LinkedIn with a new certification. Join us LIVE or ON-DEMAND starting in October to get the most from your A.I. translation solution.
Here are some of the concepts we'll discuss.
We will kick off this certification course by looking at the history behind machine translation and how we got to the technology we know today.

Then, we will look at the practical uses of machine translation. Specifically, we will explore how to approach machine translation - i.e., when it's worth it to revise machine translation and when it's better to start from scratch.
This will be augmented by a critical detail: how to integrate an A.I. platform with your current translation team. Implementing new technology doesn't have to be a lengthy process. We'll give you the right tools to make it a win for all!
Finally, we'll get our hands dirty! We will put some of the best practices into action. Using the Alexa Translations A.I. platform to illustrate, we'll deep dive into how each feature can support and improve your translation projects, and complete a translation project from beginning to end.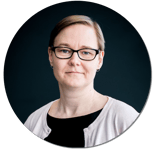 Kate Cryderman
Senior Translator/Reviser
Desjardins Group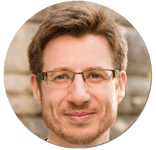 Joachim Lépine
Co-Founder
LION Translation Academy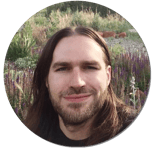 Jason Cox
Product Manager
Alexa Translations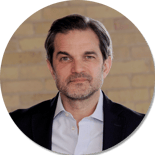 Miki Velemirovich
Head of Product
Alexa Translations
Translators, Managers, Linguists, Project Managers, Transformation Managers, Directors, Implementation Managers, Knowledge Management Experts.