Foundations of A.I. in Machine Translation
SESSION DATES:

Oct 26*, Nov 2*, Nov 9*, Nov 16*


TIME:

1PM EST


COST:

Free
DURATION:

4-week

course (1 hr/session)

*All dates must be attended to receive certification

Betty Cohen
Consultant
Translation Training & Advisor



Jason Cox
Product Manager
Alexa Translations



Kate Cryderman
Senior Translator/Reviser
Desjardins Financial Securities


Joachim Lépine
Co-Founder
LION Translation Academy


MODULE 1




October 26

:

A Brief History of Machine Translations
Looking back before we look forward. We will kick off this certification course by looking at the history behind machine translation and how we got to the technology we know today.
MODULE 2




November 2

:

Practical Uses and Benefits of A.I. Translations
In the 2nd session of this certification course, we will look at the practical uses of machine translation. We will use case studies, surveys and research papers to understand how this technology can help us in our daily translation tasks and revolutionize the way we work. Specifically, we will explore how to approach machine translation - i.e., when it's worth it to revise machine translation and when it's better to start from scratch.
MODULE 3


November 9:

Ways to Successfully Implement A.I. Translations
In the 3rd session we'll share best practices and techniques to ensure adoption/buy-in from your team. Implementing new technology doesn't have to be a lengthy process. We'll give you the right tools to make it a win for all!
MODULE 4
November 16:

Hands-on Applications of A.I.
Let's get our hands dirty! In the last session we will put some of the best practices into action. Using the Alexa Translations A.I. platform to illustrate, we'll deep dive into how each feature can support and improve your translation projects, and complete a translation project from beginning to end.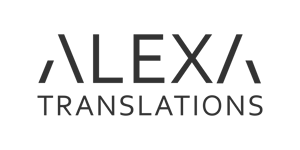 WHO SHOULD ATTEND?
Translators, Managers, Linguists, Project Managers, Transformation Managers, Directors, Implementation Managers, Knowledge Management Experts.